Sallie Rhett
sallie.rhett@joynerfineproperties.com
Contact:
804-967-2720
804-399-6384
804-967-2770
Bio:
Excellent results are what you get when you decide to buy or sell a property with Sallie Rhett. Strong interpersonal skills, high integrity, and creative problem solving are the fabric of what makes satisfied clients.
Professional Achievements and Education
Distinguished Achiever, Multi-Million Dollar Producer
Graduate of Real Estate Institute, University of Virginia
Accredited Buyers Representative
Graduate, Relocation Resources International
Winner of Dale Carnegie Sales Training
Graduate of Dale Carnegie Leadership and Training
20 years of professional business experience with 15 years in sales and marketing
Open Sunday 2-4 pm
2601 E Franklin St, Richmond, VA 23223
Unique 4 level single family home zoned as a condo (only one unit attached). NO MONTHLY DUES! 3 bedrooms, 3.5 bath Greek Revival Home w/dramatic s.views of City and Master Suite w/view of the James River. Located in the quaint gas-lighted Historic St. John's Church District. Heart of pine floors on 3 levels & rear porches. English Basement with Kitchen and Dining Rms. - Kitchen with chef's appliances, eat-in, and island. Dining Room with custom cabinetry. Kitchen/Dining has access to multi-level brick terrace.Fabulous fully conditioned studio/workshop with 234 sq.ft. It's a must see with 2 working gas fireplaces, period lighting, and so beautifully appointed! Home is in good condition with 2009 renovation plus improvements by current owner. East highway access. *Off street parking.
---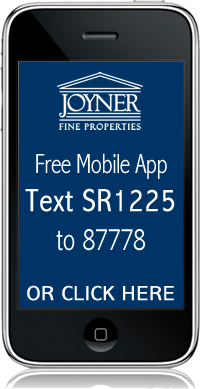 Today, buyers and sellers are more educated about residential real estate, more than any time in history. Zillow is one of the most frequented websites for marketing and valuations. Learn why Zillow is a useful starting point in your search and become familiar with its limitations.
Baths: 2
Beds: 3
$2,600
full details »
Baths: 0
Beds:
$50,000
full details »
Baths: 0
Beds:
$58,000
full details »